ALSO IN STAINLESS STEEL TUBE PROCESSING, RECORD IS UNRIVALLED
​
Designed and built to the highest quality standards, the machines for processing stainless steel sleeves and tubes complete Record's range of machine tools which, on the strength of its know-how, can boast of being able to handle machining operations such as: cutting, end facing, welding and beveling of stainless steel tubes.
OUR SLEEVE AND TUBE PROCESSING MACHINES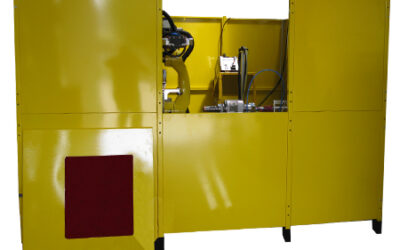 Robotized welding of extensions on TEE joints Robot control Automatic tool changeover by robot Video PresentazioneProdotti SimiliContact us and tell us what you need.
Contact us and tell us what you need.